Will you decide not to wear your eye glasses on your wedding day? If you wear glasses don't automatically think you can't wear them down the aisle. The two of you are making a lifetime commitment and I bet he has seen you in your eyeglasses! (or vice a versa)
Shuron ltd for men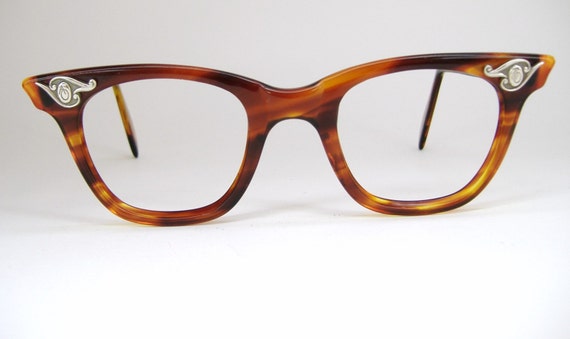 Vintage 50' eyewear
If you were wearing glasses when he proposed then say 'I Do' in them. Here are few vintage styles to get you started. And a couple of photos of Brides (& Groom) wearing their glasses on their Big Day!
50's Glam Bride
wearing glasses!
Offbeat Bride
(adorable couple)
Now get out there and Rock your glasses!
Have fun and eat lots of wedding cake.